Why don't we have

thousands of products

in our

CCTV DVR

Security Camera estore when everyone else does?

Answer: Because

we work to find the best products at the best price so we don't need to sell 1000's of product, in fact, we only sell a few hundred products.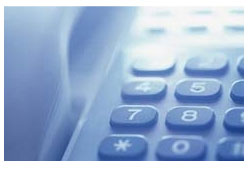 Seems like every security camera e-store has thousands of products listed.

Which product is right

for you?
Call them

-Try calling a 'thousand camera product' e-store. If you get anyone on the line, which is unlikely, ask them about the product. Odds are, they don't even know what the item is. Which product is best for your individual security camera need?
A 'thousand camera product' e-store, doesn't even sell 10% of their products. Some of their merchandise is good, some is not so good.

A

re

you

gambling with your security camera installation
?



C

all us 1-877-422-1907
We will help you with a project, even schedule security camera installers for you. Ask for Bill, Andy on our toll free

'

Tech Special Forces' N

umber 877-422-1907.

Tech Special Forces (TSF) are expert with Computer and CCTV DVR technology.
We sell and are familiar with 100% of the products in our e-store.
Do you have all

the right pieces and parts

?
Buy a complete security camera package from us and you will get all high quality products and

every plug

and

do-dad

you need for your security camera project.
Don't gamble with those other sites, trust us to sell you exactly what you need .
Call Toll Free 1-877-422-1907
w

ww.CameraSecurityNow.com