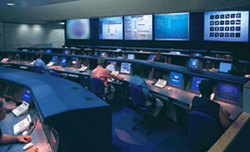 January 11, 2007, Washington DC: Today top ranking officers of the Tech Army Organization (
http://www.Tech-Army.org
) announced the launch the Com Center for exclusive use of the Tech Army Organization Members.
"We are proud to launch The Tech Army Com Center, a centralized command, control, distribution communication center to and from Tech Army Organization Membership." said Tech Army Officer and Contributor, Bill Schiering.
The Com Center is also a central repository for all mission orders and leads distributed by the Tech-Army affiliates.
The Com Center is where all of the action takes place! In addition to active orders and lead information, the Com Center is a great place to discuss technical issues with the entire Tech Army Membership in the Tech Army Forum!
Lastly the Com Center is a place to buy and sell equipment to and from other Tech Army Members.
"The Tech Army Com Center is truly the first of its kind in the computer industry. The goal of the Com Center is to facilitate commerce to and among the Tech Army Membership. It is our hopes to provide a professional dialogue as well and great equipment exchange value to all members.
Here is a summary of the Com Center Major Features:
Recent Orders
This is a listing of all of the active and recent orders you have accepted from the Tech-Army.org.
Recent Leads
This lists all of the recent leads in your area that you are qualified to work. Any lead in this area is yours for the taking. As soon as you accept it and start working it, it will move to your Recent Orders Categories. You receive these leads based on your skills sets, so make sure to update your skill sets right away.
Communications
This will contain all of the news and information for the entire Tech Army.org Membership. It will be a place to showcase information on our members, our services, our industries, our future plans and new ideas/ services from our members.
Directives
The Directives is communications to individual Tech-Army Members.
Newest Forum Posts
The Tech-Army.org Forum is a location for information on our industries. It contains technical and sales based discussions on hardware, software and market trends. We encourage you to participate in discussions. The more information shared, the stronger our organization will be.
Equipment Exchange
The Equipment Exchange is the place to liquidate your best equipment to the members of the Tech-Army. If you have quality inventory you would like to sell, or if you are looking for inventory, the Equipment exchange is the place to go. Buy and sell with no fees, costs or commissions! Deal directly with the selling membership!
About: Tech-Army.org is organization of independent installers, engineers and technicians dedicated to combating bad service in the computer industry. Started in 2000, the Tech Army has grown to 10,000 worldwide members including all major US and Canadian cities and London, England. Visit
www.Tech-Army.org
for details.